RPU's Conserve & Save® solar rebate program makes it more affordable for you to install solar electric (photovoltaic) on your home or business. This rebate program provides a one-time payment of $0.25 per installed watt (based on the System DC Rating) up to a maximum lifetime total rebate per location of $2,500. The rebate is available in conjunction with the 26% federal tax credit for solar technologies and is available on a first come, first served basis.
We realize there are benefits of solar energy beyond energy savings: environmental, societal, and personal, but we encourage you to look to energy efficiency first. Improving the energy efficiency of your home or business is the best use of your energy dollars from a cost-saving, comfort, performance, and value perspective. Read our brochure for our most frequently asked solar questions.
To learn more about the terms and conditions, installation, and equipment requirements of our solar rebate, please review the rebate application found below: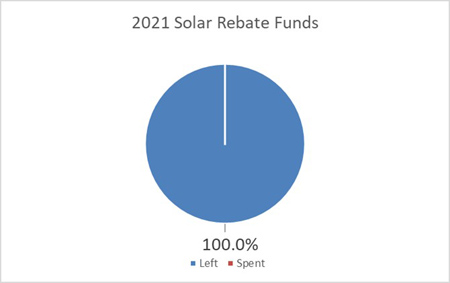 For more information on RPU's distributed generation interconnection process, click here.