RPU's Cross-Connection & Backflow Prevention Overview
Providing safe drinking water is the highest priority for Rochester Public Utilities (RPU). Regulated by the Federal Safe Drinking Water Act, the Minnesota Department of Health, Minnesota Plumbing Code, and RPU's Water Service Rules & Regulations, RPU follows strict standards to ensure that the public drinking water supply remains safe. As a customer, you also have a responsibility to help keep the public water supply safe. Proper backflow prevention on cross connections can eliminate contaminants from entering our public water supply. Remember you are drinking the same water as your neighbor – we are all connected! Help keep your family and our community safe.
Water personnel will be inventorying all commercial and industrial customers to evaluate water protection at the meter. This will help ensure that contaminated or polluted water cannot backflow into RPU's water system.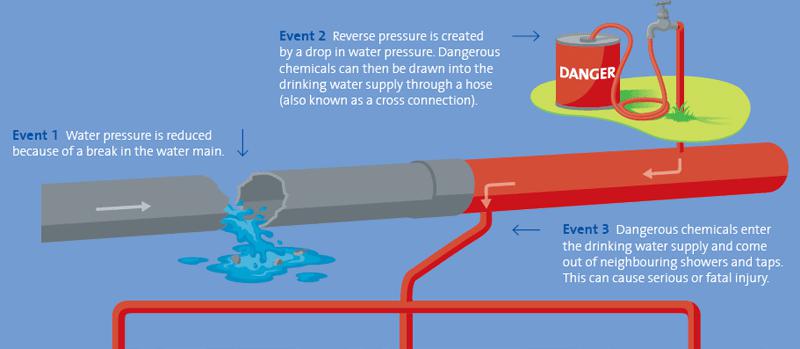 To learn more about RPU's Cross-Connection & Backflow Prevention Program please visit: