SOLARCHOICE Community Solar Program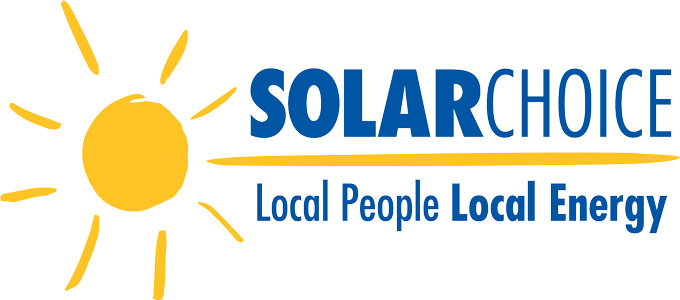 What is SOLARCHOICE?
SOLARCHOICE is Rochester Public Utilities' (RPU) community solar program. Community solar is a way to benefit from solar without installing it on your rooftop or property. It's an easy way to join the solar movement at a level that is affordable to you. While only 25% of rooftops are suitable for solar installations, community solar provides an equitable way to allow those who want more solar to get it without impacting those who do not.
How does the SOLARCHOICE program work?
Instead of putting panels on your roof, we build a large solar project called a community solar garden with thousands of panels. You subscribe to a portion of the energy produced by one or more panels in the community solar garden*, along with many other residents who share your commitment to renewable energy. Each month you receive a bill credit for the solar electricity generated by your subscribed panel(s).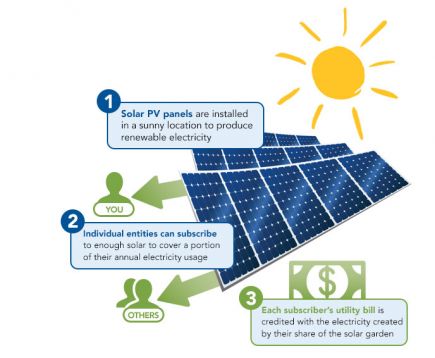 How much does it cost?
Pricing is set on a per panel basis. Each customer may purchase the output from enough panels to cover up to 12 times their minimum month's usage over the most recent twelve month period. SOLARCHOICE program agreement term is for 12 years.
One-time cost of $650 per panel**
or
12 monthly payments of $55 per panel***
* One 335 watt panel is expected to produce an average of 501 kWh per year.
** To participate in the SOLARCHOICE program, customer must be current with payments and not have solar panels on their home.
*** To participate in the Monthly Payment Plan, customer must have good credit standing with the utility. Payment will be applied to the monthly utility bill.
The deadline to participate in this program is December 31, 2017.
What if I move to another address in town or city?
If you move to another address within RPU's service territory your SOLARCHOICE subscription moves with you. If you move outside RPU's service territory, you may transfer your subscription to another RPU customer.
Have more questions on the SOLARCHOICE program? Download our Frequently Asked Questions.
SOLARCHOICE Application
Want to learn more about SOLARCHOICE and sign-up for the program?
Attend one of our Informational Meetings. Register by calling 507.280.1500. Seating is limited! You must register to reserve your spot. No children please. Download our flyer.
The SOLARCHOICE Program is closed at this time.
Dates:
No meetings are scheduled at this time
Location:
Rochester Public Utilities
4000 East River Road NE
Rochester, MN 55906

For additional questions, please contact Customer Service at 507.280.1500.